GIFT CARD
Regular price
Sale price
250 SEK
Unit price
per
Sale
Sold out
Share
Order one of the gift cards above or come into the store where you can top up with any amount. Our gift cards are always valid for 10 years.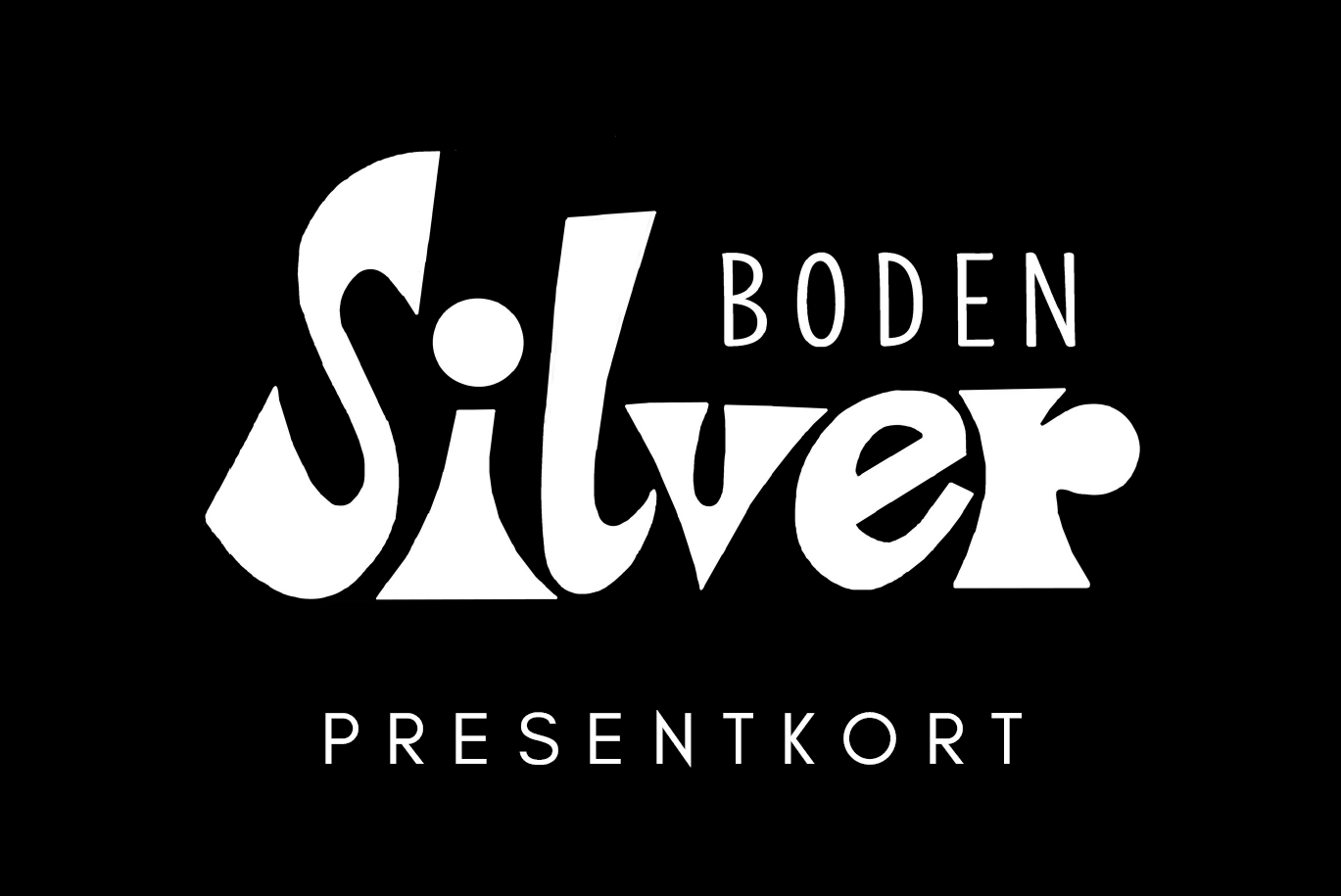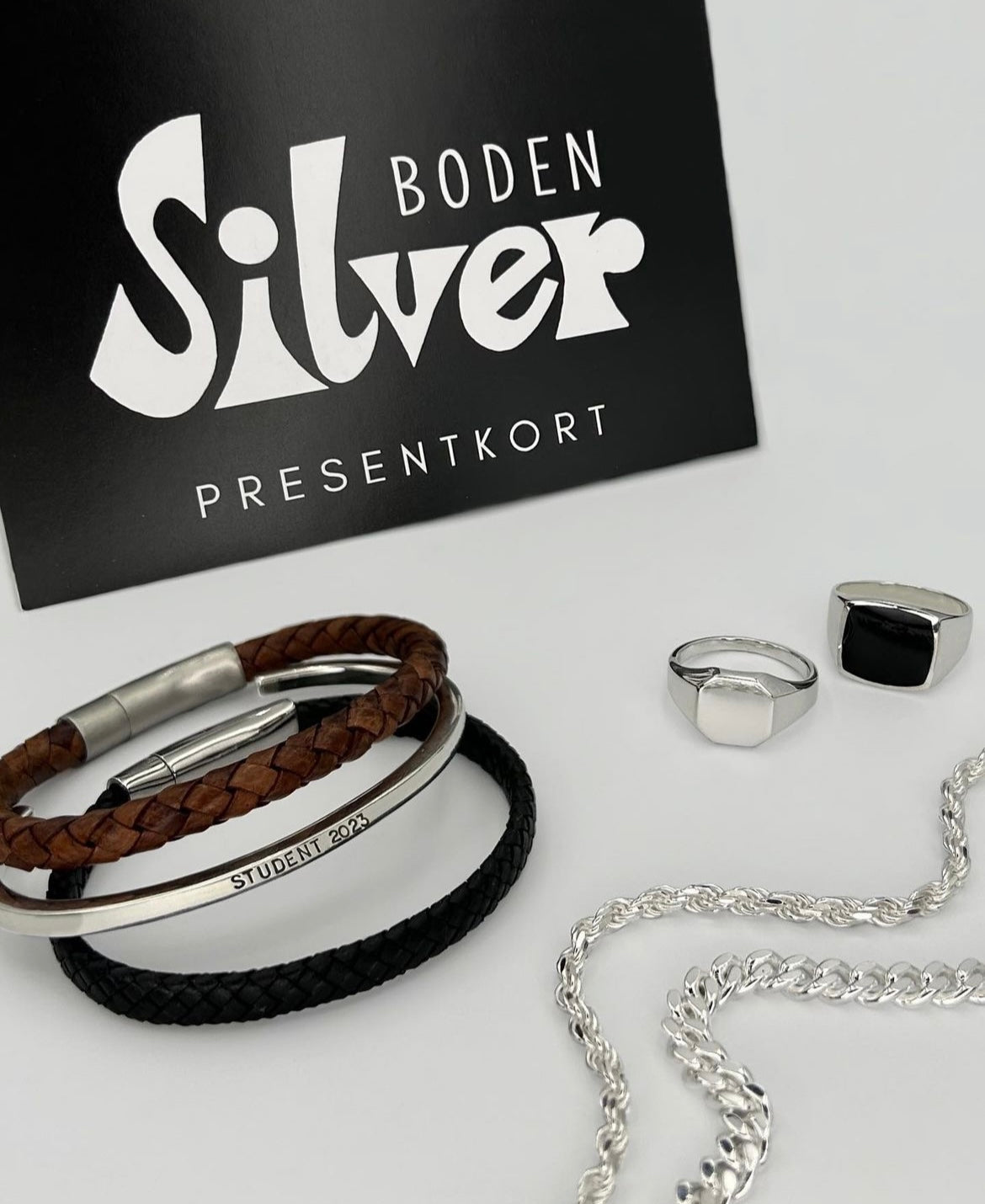 Collapsible content
STORLEKSGUIDE
SMYCKESVÅRD

Hur sköter jag om mina smycken på bästa sätt? Att sköta om sina smycken och ta hand om dem på bästa sätt är A och O för att de ska hålla sig vid fint skick så länge som möjligt. Det finns flera generella skötselråd som är bra att tänka på som gäller för alla typer av smycken, men det finns även specifika för varje typ av material. 

Våra smycken är tillverkade av äkta 925 sterling silver. Våra smycken i guld är förgyllda med ett lager av 18 karat äkta guld.

MATERIAL OCH KVALITÉ

Vi vill ge våra kunder den bästa kvalitén. Därför använder vi oss endast av ädla metaller. Våra smycken bär alltid kontrollstämplar som bevis på materialets äkthet. Vi följer Sveriges Tekniska Forskningsinstituts (SWEDAC) föreskrifter om kontroll och märkning av ädla metaller.

RENGÖRING OCH FÖRVARING

Vi rekommenderar att du förvarar dina smycken separat i tygpåsar för att undvika missfärgningar och att de skaver mot varandra. Samla sedan i den tygpåse vi skickar med din beställning eller i ett större smyckesskrin. 

Tänk även på att ta av dig dina smycken när du kommer i kontakt med vatten, som till exempel när du duschar, diskar eller badar i klorerat vatten eller i saltvatten, samt inte heller använda smycken när du sover eller sportar.

För att snabbt och enkelt rengöra silversmycken kan man använda en silverputsduk eller silverputsmedel. Man kan också använda diskmedel som ett alternativ. Ta några droppar diskmedel samt några droppar vatten och löddra upp blandningen. Låt dina smycken få bada i blandningen och skölj sedan av dem under ljummet rinnande vatten. Torka silversmyckena helt torra med en bomullstrasa och använd sedan en silverputsduk för att få upp glansen.

Du kan också komma in med dina guld- & silversmycken till oss för noggrann rengöring.

SILVER 925

Silver är ett mycket hållbart material som oxiderar med tiden och kommer att mörkna. Silver reagerar på svavel, väte och syre som finns i luften, på huden, i tyger, i parfymer och hudvård. För tuffare smuts kan du använda silverdipp och putsduk för att göra smycket skinande igen. Det kan du köpa hos din närmaste guldsmed. Ett annat tips är att lägga dina smycken i en blandning av vatten och några droppar diskmedel för att sedan skölja av dem med ljummet vatten. Torka sedan försiktigt smyckena med ett mjukt material, som till exempel en bomullspad eller trasa. 

GULD 18K

Guld är ett känsligt material så det gäller att man är försiktig och sköter sina guldsmycken varsamt. Om du vill rengöra ditt smycke använd en gulddipp och putsa sedan upp smycket med en putsduk, detta finns att köpa hos oss. Vid eventuella repor eller skador på smycket kan du även lämna in det tills oss för professionell uppfräschning. 


Obs! Förgyllda smycken ska ej putsas med putsmedel då guldpläteringen kan skadas och nötas bort.
YTOR & GRAVYR

Samtliga smycken med yttillägg eller gravyr/stansning tillverkas unikt för varje beställning. Resultatet blir en helt unik produkt. För alla smycken med yttillägg eller gravyr/stansing gäller ett bestämt standardtypsnitt och yta som visas på produktens exempelbilder.

Vi tar inget ansvar för eventuella felstavningar eller andra misstag. Läs noga igenom gravyren och titta extra noga på stavning och stora och små bokstäver.
Frakt

Fri frakt på köp över 500 sek.

Retur

Öppet köp i 14 dagar. Gäller ej på specialtillverkade produkter.

FREE SHIPPING
Throughout Sweden for purchases over SEK 500.